About
Our office is engaged in leading planning, management and consulting processes in a variety of areas of transportation planning. We provide wide range of planning services such as public transportation planning & operation, strategic planning, regional master plans, planning non-motorized means of transportation, transportation models & traffic forecasts, diverse transportation analyses, survey design, collection and analysis of Big-Data databases. We provide our clients with professional uncompromising service.
The team is led by Ofir Hilvert, an Engineer with extensive experience in projects in both the public and private sectors in the field of Transportation & Urban Planning.
Our clients include the Ministry of Transportation, the Ministry of Housing, Ayalon Highways, Netivei Israel, Israel Planning Administration, and Municipalities.
Our Team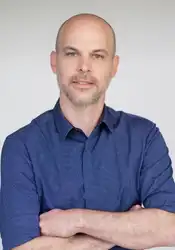 Ofir is a Transportation Engineer & Planner with extensive experience in leading and managing large-scale projects in the field of Transportation Planning and works with complex models and a variety of planning tools. He holds an M.Sc. in Transportation Sciences from the Faculty of Civil Engineering from the Technion, he studied and specialized in Public Transportation at M.I.T University.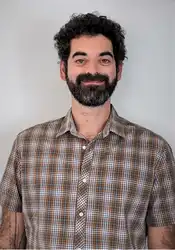 Alon Goldstein
Alon is a Transportation Planner specializing in data-based transport analysis and transit planning and operations. He's skilled with Big Data analysis, GIS and statistical tools, specializations he accumulated during his work as Head of the Urban Research & Analysis Team at Localize.city, a New York-based startup. He holds an M.A. in Urban Planning, specializing in transportation planning from McGill University, Canada.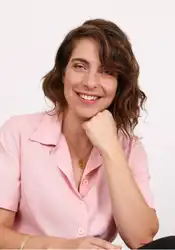 Sivan Lev Tenne
Sivan is an Urban Planner with rich and diverse experience in urban renewal processes, policy documents, managing and supporting planning teams in strategic and master plans. She specializes in statutory processes, formulating programs for planning purposes, preparing and editing planning documents, and working with the Israeli's building plan submission procedure and guidelines (MAVAT). She holds an M.A. in Geography & Environmental Studies, specializing in environment, society and planning from the Tel Aviv University.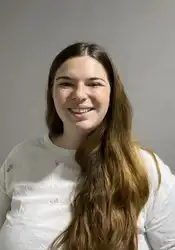 Sharon Arad
Sharon is a third year Geography student in the outstanding program at Tel Aviv University and a Research Assistant at the Urban Space Research Laboratory. She has experience with data analysis tools and advanced technologies including simulation, Big-Data, data collection and GIS analysis.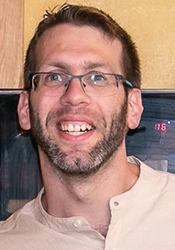 Nadav Grauer Nachshon
Nadav has extensive experience in the field of transportation, urban, and regional planning, gained through his work in both the private and public sectors. He brings diverse expertise to the team, including proficiency in working with GIS systems, transportation planning tools, and analyzing plans and data. Nadav combines his experience as an accessibility coordinator, which adds significant value to every project. He holds a degree in Geography and Political Science from the University of Haifa, specializing in urban and regional planning.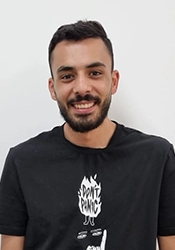 Sabah Agbaria
Sabah holds a bachelor's degree in Geography and Environmental Development from Ben-Gurion University and is currently completing his master's degree in urban planning and development at the Technion. He has experience in data analysis and planning. Sabah combines analytical skills with innovative thinking to generate new ideas for implementing strategies in the field of planning.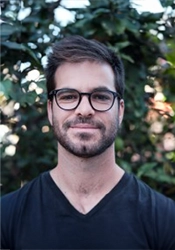 Guy Sa'ada
Guy holds a Bachelor's degree in Geography and Environmental Development from Ben-Gurion University of the Negev and is currently pursuing a Master's degree in Urban Planning. With a multifaceted background that spans guidance, management, and operational roles, Guy brings a wealth of experience to the team.
Services
Public transportation planning
Public transportation planning at all levels of service; train, light rail, city and intercity bus services, taxis and demand-adjusted services.
Strategic planning
Planning with a forward-looking strategic vision in urban and regional spaces, complex environments and planning as well as social constraints. Emphasis on formulating a vision, defining goals and objectives, formulating and building alternatives and collaborating with diverse players.
Traffic models and microsimulation
Development and use of transportation models that allows the analysis of future demand for travel and the level of service on the roads and on public transportation network.
Data analysis processes
Data collection processes and working with diverse databases; planning a data collection process from the survey design phase, including formulating questionnaires, defining the sample and how best to conduct the survey, processing and statistical analysis of the data.
Geo-based data analysis
Use of powerful GIS tools for storing, mapping and analyzing spatial information in order to produce insights on networks, land-use, and measures of mobility and accessibility.
Active mobility planning
Planning pedestrian and cycling networks from the conceptual phase to the planning phase. Looking at safety, accessibility to points of interest, urban area coverage and integration with public transportation. Accessibility analysis, challenging topography, level of service of the walking and cycling infrastructure.
Project management, monitoring and control
Project management, monitoring and control services for projects. Managing the various project components for our clients including formulation and follow-up of work plans, handling of accounts, engagement and contracts, integrating with the client's information systems.
Key Projects
1. Western Galilee master plan
Commissioned by the Ministry of Housing and the Director of Planning in the Northern District
2. Route 4 corridor, traffic microsimulation analysis for a new interchange design system, incorporating mass-transit services and priority schemes
Commissioned by Netivei Israel (National Transport Infrastructure Company)
3.Service planning and implementation of public transportation networks in the Tel Aviv metropolitan area
Commissioned by the Public Transport Authority and the Ayalon Highways
4. Planning micromobility parking facilities in public transportation centers nationwide
Commissioned by the Ministry of Transport
5. Development and updating of three metropolitan transportation models (Tel Aviv, Haifa, Beer Sheva)
Commissioned by the Ministry of Transport and Ayalon Highways
6. Project monitoring and control – transportation infrastructure upgrades in the settlements of the Arab society in Israel
Commissioned by Ayalon Highways
7. Traffic microsimulation analysis of the Kfar Masarik intersection of Route 4, including preference for BRT system (METRONIT)
Commissioned by the Acre Economic Company
8. Planning flexible demand transit service as part of the Ministry of Transportation call for proposals
Commissioned by Misgav, Sachnin, Arabe, Dir Hana municipalities
9. Mobility Master plan in Beitar Illit Municipality– in progress
Commissioned by Beitar Illit Municipality in cooperation with the Emi Matom Engineering Company
10. Traffic planning of the "Geula" development in Petah Tikva
Commissioned by the Petah Tikva Municipality in cooperation with Ilan Markos – Ofek Traffic Planning